Meet the Best Solar Products Supplier in UAE
Since 2008, we have been providing all sorts of solar energy products and services across the UAE. we are the leader in our industry. Since the beginning Emarati Solar yield with wide variety of Solar energy products in Abu Dhabi, Dubai and all over UAE. Fast delivery and dedicated support along with happy and satisfied customers made Emarati Solar the leading Online Solar product suppliers in UAE
Why we are the leading solar product Supplier in the Emirates?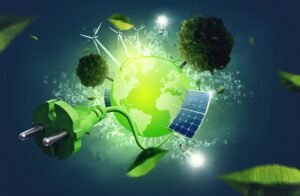 What we really do?
We deliver the foremost and high-grade Solar products and services across the UAE. As an E-commerce platform for Solar energy products, we offer to our customers to buy and sell Solar energy products through us. Say solar, Get Solar.
Our Vision
Our planet is our legacy, and there's only one. The extensive use of fossil fuel energy has caused irreversible damage. The more we wait, the worse it will get. UAE receives a practically unlimited amount of sunlight- why wouldn't we harness it to do our part to protect the environment? Together, let's choose a more responsible way to power our lives: Let's go solar.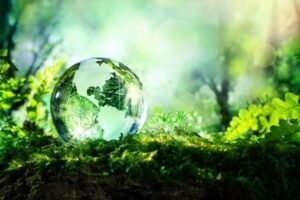 Our Mission
We are dedicated to strengthening the UAE Government's vision of delivering renewable energy and services at a world-class level of reliability, efficiency, and safety.
About Emarati solar
we believe that renewable energy is the future of our planet. our goal is to provide high-quality solar energy products and bring them to you!
we are here for you every step of the way making sure you are matched with the perfect product.
Our platform
Our E-commerce platform lets our clients buy and sell solar energy products directly through the website. it helps the customers to know in detail about the various solar products which they are looking for.
History of the Company
Since our inception in 2008, Emarati solar has set out to the world of renewable energy. purposefully conceived by our founders to build a sustainable energy source for our planet, we have become a white glove boutique firm known for our integrity and high-quality products and services. for more than 12 years, Emarati solar has been powering up the UAE as a leading solar company. Headquartered in Abu Dhabi with providing services all over the country, Our presence in the solar sector contributes to UAE's climate goals and supports its vision of comprising a healthier energy mix. Emarati solar is 100% founder-owned and highly profitable.
Our policies
Emarati solar is a company built on strong principles and high ethical values. We have a responsibility to carry out our work with honor, reliability, transparency, and full accord with the law.
If you have any feedback on our policies, please reach out to us at  info@emaratisolar.com.