Specification:
Rated Voltage: TUV 1000V DC / UL600V DC
Rated Current: 20A-30A
Wire Size: 2.5mm²-6.0mm² / 14AWG-10AWG
Terminals Size: Φ4.0mm
Voltage Withstand: TUV 6000V AC(1Min)/UL 2200V DC(1Min)
Safety degree: ll
Contact material: Copper, Tin plated
Typical contact resistance:≤5mmΩ
Insulation material: PPO
Degree of protection: IP67 (IEC60529)
Insertion force: less than 50N
Withdrawal force: over 50N
Ambient temperature range:-40℃ ~ 85℃
Flame class:UL94V-0

Features:
* Compatible Mc4,compatible with PV cables with different insulation diameters.
* With excellent aging resistance and UV endurance, created seal, design of dust proof.
* It can be used in harsh environment, resistance of extra high or low temperature and fireproof, double seal rings for better waterproof effect.
* Load capability with big current and high voltage, Lower contact resistance.
* Quick & simple assembly processing and simple removal of plugs without the aid of any extra instrument.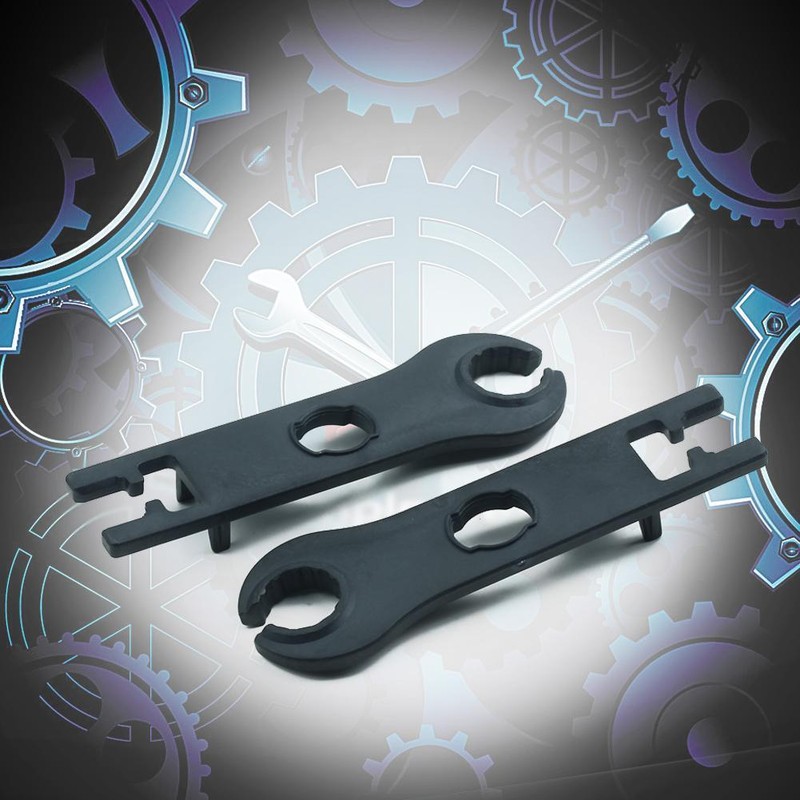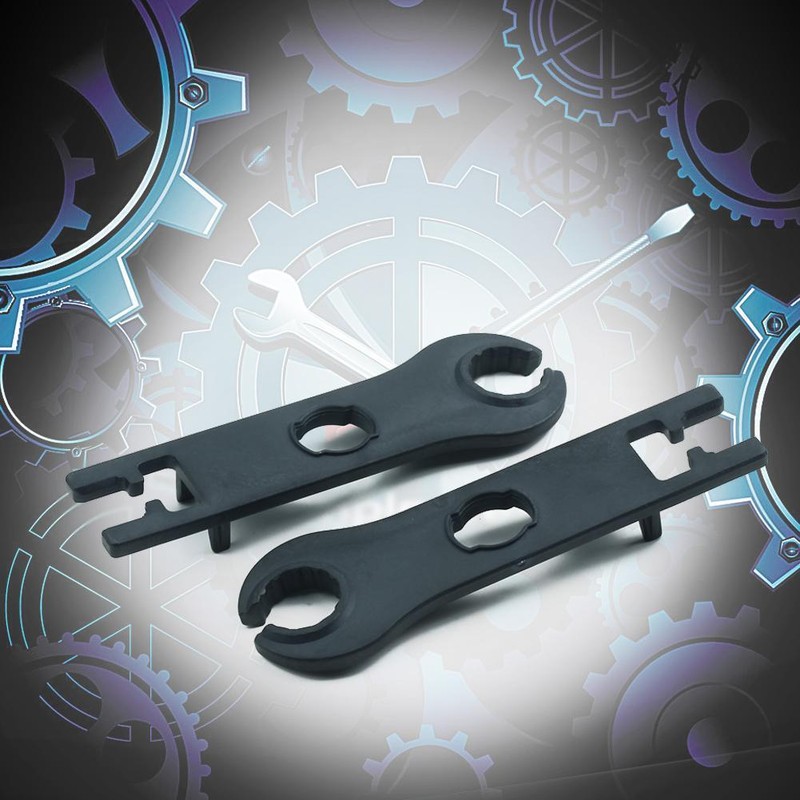 MC4 Spanner Specification:
Double wrenches- quick screw down
Very light and very strong and smooth
Saved time and manpower for installation
Type: Open End Wrench
Light weight, portable and easy to use
Size: Approx. 12.5cm*4cm*1.8cm(L*W*H)
This spanner is suitable for assembling and disassembling of MC4 male/female plug.
Package include:
2 * M/FFFF and  2 * F/MMMM Y Branch MC4 Connectors
or
1 * M/FFFF and  1 * F/MMMM Y Branch MC4 Connectors
or
1 * Solar Connector Wrench